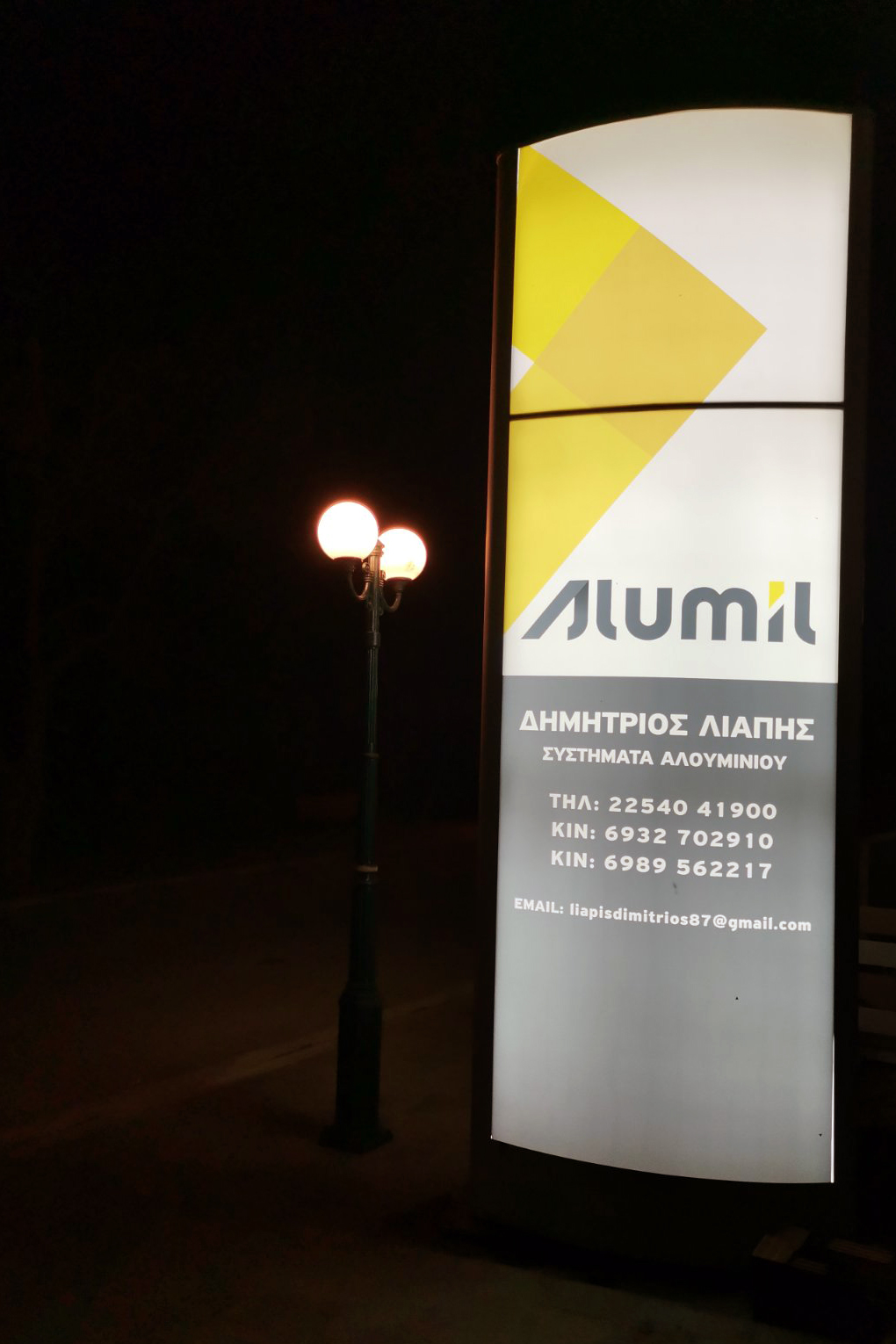 Liapis Dimitrios
Aluminum & Pvc Frames - Metal Constructions - Iron Constructions - Awnings - Rollers - Railings - Lemnos

For 80 years the name LIAPIS has been active in the field of traditional and handmade railings by grandfather, father and uncle (brothers) LIAPIS, as well as in the metal windows of that time.
Over the years we have evolved into ALUMIL aluminum frames and we continue the tradition making our work even more correct and better, in a new space with new machines, managing to achieve more correct and quality work on handmade railings and aluminum frames and not only as we trade the world famous synthetic frames KOMMERLING Germany.
In us you will find screens, roller shutters, garage door shutters, simple metal and electric pergolas as well as a huge range of many designs in simple and electric awnings.
We are located 100 meters outside Kontopouli to Panagia and we are waiting for you.
We undertake the design, construction and installation of any aluminum construction you wish, directly serving Lemnos, Mytilene and Chios.